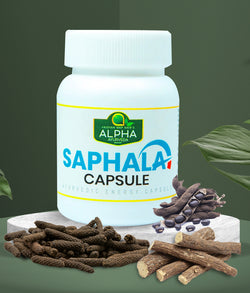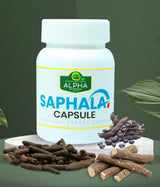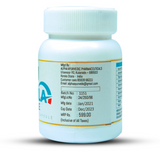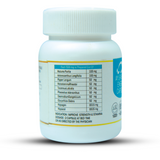 free delivery on orders over above 699

Free Doctor
Consultation

Cash on
Delivery

24 hr Dispatch
Time
Product Details
SAPHALA CAPSULE is a unique Ayurvedic Vitalizer to increase vigour and vitality in men.

pure ayurvedic
extract
No Known
Side Effects
No Artifical
Colours

Hygenic

Curated by
Doctors
It is specifically formulated using Mucuna Purita, Asterocanthus Longifolia, Ashwagandha, Holostemma Rheedei, and other herbs that have been used for centuries in Ayurveda. These herbs improve men's strength, stamina, and overall health. It will help every couple to enjoy a successful married life.
In bed, these benefits can help increase male performance especially time duration and hardness for a long time. This will make men and women happier than ever. It also aid stress reduction and leading to increased energy levels in men.
Ingredients
Mucuna Prurita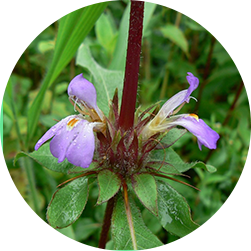 Asteracanthus longifolia
Piper Longum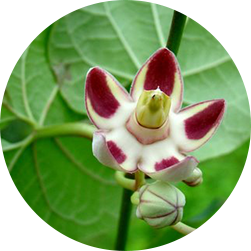 Holostemma rheedei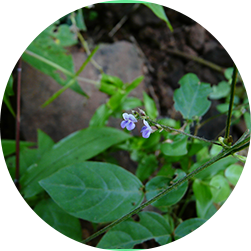 Teramnus labialis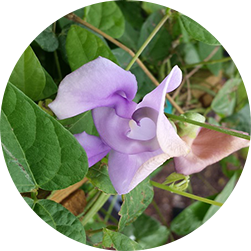 Phaseolus adenanthus
Desmodium gangeticum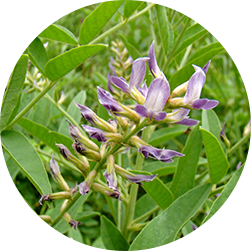 Glycyrrhiza glabra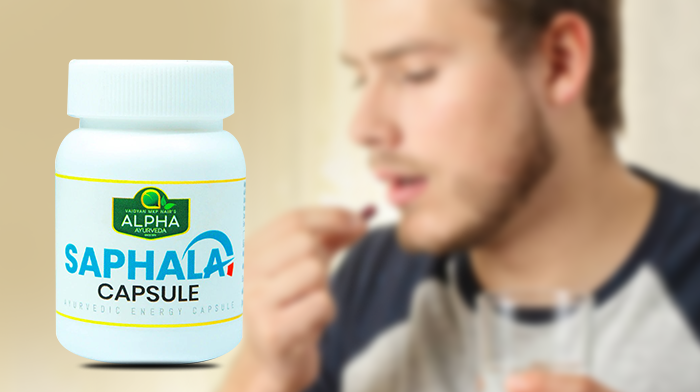 How to use
Dosage : Two Capsule at bed time or as directed by the physician